Deaf Culture in Hollywood
Think about the last five movies you saw. Were there any deaf individuals in them? When was the last time you saw a deaf weather person delivering the forecast? It is estimated that nearly 20% of Americans live with some form of hearing loss, yet deaf and hard of hearing society members remain oppressed by mainstream culture.
Deaf people may be quiet, but they are certainly not invisible.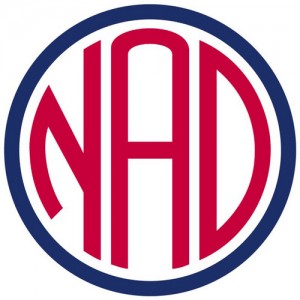 Last week, I had the pleasure of attending the first ever NAD Breakthrough Awards Gala in Hollywood. Throughout the evening, we celebrated the past, present, and future of deaf issues in cinema and TV. I had privilege of sharing a room with some of the most prominent deaf figures in popular culture. This landmark event was held as a benefit for the National Association for the Deaf — the oldest civil rights organization in the United States.
The gala was filled with so many people whom I admire for their passion and dedication to their work– actors, writers, and musicians who have paved the way toward deaf/ HoH representation in the media. The past few years have been notable for an increase in deaf visibility, due in part to the breakthrough success of the ABC Family drama Switched at Birth. The show was acknowledged a number of times at the Gala for not only featuring deaf actors and actresses, but for bringing real Deaf culture issues to mainstream audiences.
Marlee Matlin is perhaps the most well known deaf actress in Hollywood; she was the youngest person to win an Oscar for Best Actress for her role in Children of a Lesser God. When it came out in 1986, it was the first movie since the silent film era to feature a deaf actor as a lead character. Can you believe that Hollywood completely overlooked the possibility of deaf film and movie stars for over 50 years? Matlin proved to Hollywood that deafness does not make a character un-relatable for hearing audiences. On the contrary, Matlin opened people's eyes to the wide range of engaging characters deaf actors can portray.
These days, Hollywood is slowly recognizing the possibility of powerful deaf/ HoH characters. Deaf actors like Katie Leclerc and Sean Berdy, who play lead roles in Switched at Birth; and Shoshonnah Stern, who had recurring roles on Fox's Lie To Me and Showtime's Weeds, are getting the prominent parts they deserve. Audiences are finally getting a taste of sign language communication and casting diversity. Even reality TV is starting to feature deaf individuals, for example: Project Runway contestant Justin LeBlanc; Luke Adams, who teamed up with his hearing mother to compete in several seasons of The Amazing Race; and deaf Chopped contender Kurt "The Irish Chef" Ramborger.
Deaf influence in Hollywood reaches behind the lens of the camera, as well. Bernard Bragg was recognized at the NAD Gala for co-founding the National Theater of the Deaf, which has worked toward quality training for deaf performers. No Ordinary Hero: The SuperDeafy Movie premiered in 2013 as the first commercial feature in American history with an exclusively deaf executive producer team and deaf director. Deaf film companies such as ASL Films and Rustic Lantern Films are empowering creative deaf cinematographers to pursue their visions. D-PAN (Deaf Professional Artists Network) has worked to organize and provide a platform for deaf artists of all types. Engaging young deaf people in the media revolution is critical to the movements' long-term success. Camp Mark Seven, a camp in upstate for NY for deaf youths, has started a film program for aspiring filmmakers 13-16.At the Gala, the word of the night was Breakthrough. We were celebrating those who have smashed through the oppressive barriers of perception to demonstrate that differently abled people are limited more by society than their individual "disabilities." This is not just true of the entertainment industry; we are seeing deaf empowerment in a number of cultural outlets.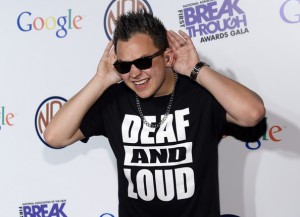 Sean Forbes, deaf rapper and D-Pan co-founder, closed out the NAD Gala with his signature fully-accessible musical performance. Only a few months ago Derrick Coleman, the first deaf offensive player in the NFL, made headlines all over the country when his team went to the Superbowl. Deaf since birth, Gregory Hlibok became the first disabled head of the Federal Communication Commission's Disability Rights Office in 2011. And of course let us not forget the incredible Claudia Gordon, the first deaf African American female lawyer, who has become the first deaf individual appointed to the White House as the Public Engagement Advisor for the Disability Community in the Office of Public Engagement.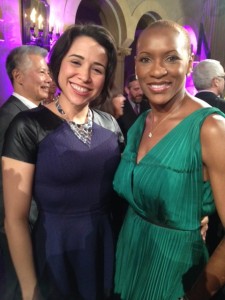 These are only a few of the most visible figures smashing through barriers and silencing doubters. There are many more out there, and the numbers grow each day. Still, it is not enough! Deaf kids need deaf role models, and hearing audiences are more than ready for complex deaf characters. Hollywood, and our society at large, need to stop reinforcing a tired status quo. Until we see a deaf Late Night host, or Oscar award winning deaf director, or a proudly Deaf United States president, we can not claim to live in a society of equal representation. As long as ASL is considered a foreign language in America, we still have work to do!