What's it Like to be an ASL Interpreter?
One of my favorite parts of being an interpreter is that it's an extremely social line of work. Aside from the deaf clients, I also get the opportunity to interact with many other interpreters, and those who are considering sign language interpreting as a career. Novice interpreters enter this job full of questions, since the interpreting field has changed so much even in the past 25 years. The want to know:
What is it like to be a modern ASL interpreter?
I believe the most important quality for any ASL interpreter is passion for your work. There are plenty of opportunities in this field for those who are motivated and enthusiastic. If you do not feel truly passionate about communication, sign language, Deaf culture, and good ethics, you may want to consider another occupation. Deaf people can tell when their interpreter is present, involved, and faithfully relaying the message. They deserve a well-rounded professional who can do it right.
Gone are the days of the "conduit/ machine model" where interpreters were expected to be robot-like; we now assume a far more engaged role while in the field. I often explain that interpreting is similar to acting, in that you take on the character of all the clients involved. I have different role in while interpreting in a doctors office than when I am interpreting a concert, or emergency press conference. Every day I go to work and I get to become multiple people. I get to take on new personas, facilitate personal conversations, and help people understand each other. As an interpreter, you learn to assume the delicate role of both communicator, and cultural mediator. You need to know the language, convey perspectives, and be able to work through any cultural misunderstandings that prevent accurate communication.
It's important to remember every client is different. While some will want to chat with you while, for example, you are sitting in a waiting room, others may not. Some Deaf clients will just be thankful for your professional services, while others may want to befriend you. Understanding the diversity of Deaf culture will help you better understand these situations while on the job.
Being a part of the Deaf community is a must for any modern interpreter. Interpreting is a full time profession, not just a job where you clock in and clock out. You need to be more than simply ASL fluent to be a quality interpreter, since the language is always evolving. If you want to serve the community, it is important that you make Deaf friends, attend Deaf events, and become a Deaf culture ally. Like any language, ASL relies heavily on context and implication, so familiarize yourself with the subtle nuances and colloquialisms of Deaf culture. Have discussions that build upon your ASL expression (using the language) and reception (understanding the language) through professional development. Practice interpreting for your Deaf friends in informal settings so you can learn to take on the "character" of someone else. Practice in mock settings as much as possible.
Networking is critical for today's ASL interpreters, so be prepared to meet your new colleagues! As an ASL interpreter, I find myself almost constantly engaging with other professionals. If you are just starting out in your career, find an interpreter in the area and start a dialogue. Major cities are where you will find the most demand for interpreters, or near Deaf universities like California State University, Northridge (CSUN), National Technical Institute of the Deaf (NTID), or Gallaudet. Before you relocate, make some calls, send some emails, and introduce yourself to as many working professionals as possible. Even if you plan on freelancing, it is important to work on professional development and find camaraderie with others in the field. Get involved in your local Registry of Interpreters for the Deaf (RID) chapter, attend some social events, and seek a mentor . Don't be shy!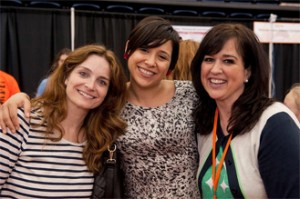 There is so much more to ASL Interpreting than simply knowing sign language. While it might seem a bit overwhelming at first, the great thing about this field is that it is full of enthusiastic, motivated individuals who are happy to help each other out. ASL interpreting is perfect for those who are seeking an emotionally rewarding profession where you get to meet and interact with people from every walk of life. Every day the job of the modern interpreter is a little different; full of challenges and opportunity for growth.