The SNL Sign Language Mime and More ASL in Music
Last weekend, singer/songwriter Sia was accompanied by a noteworthy performer as she sang her hit "Chandelier" on Saturday Night Live. With his face painted white like a mime, the visual performer used a mix of expressive American Sign Language and interpretive gestures to bring Sia's words to life. On one hand, it is refreshing to see musical interpreting on a show that has such a wide audience. But on the other hand, perhaps there are more inclusionary and culturally competent ways to incorporate elements of Deaf culture into pop music.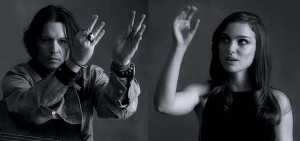 There is a fine line between showcasing the beauty of ASL, and utilizing sign language as a gimmick. Hearing artists often toe this line without even considering the opportunities that exist for better collaboration. To give an example, there was a bit of controversy surrounding the use of ASL in Paul McCartney's "My Valentine" video. The simplistic black and white video features Johnny Depp and Natalie Portman, neither of whom are native ASL users, each facing the camera and signing lyrics. Deaf individuals were quick to notice a number of errors in the actors' signing– including both Portman and Depp appearing to interpret "tampon" instead of "appear." (Whoops!)
How did the music video for a world renowned artist, starring famous actors, get released with these fairly simple mistakes? In the end, accuracy took a back seat to aesthetics because McCartney's video was not really intended to provide deaf people with access to his music. The use of ASL was merely an "artistic" choice; it was used to entertain hearing audiences.
If musicians want to truly connect with the Deaf community, there are plenty of ways to incorporate in Deaf voices into their work. Instead of hiring actors who are not fluent in the language to do ASL interpretation, creative directors could seek out some of the many talented deaf performers who are working hard to make a name for themselves.
First off, there are some truly incredible Deaf music artists out there. If a hearing performer wants to challenge themselves to be more inclusive, working with a deaf musician could be an enlightening experience. SignMark is a deaf Finnish rapper who signs his lyrics and tours with a vocal interpreter. In 2009, he became the first deaf person to sign a recording contract with an international record company. Sean Forbes is a deaf hip hop artist from Detroit, and the co-founder of the Deaf Professional Artists Network (D-PAN) which was created to "make
music more accessible to the deaf and hard-of-hearing community." D-PAN produces ASL music videos for popular songs, and works to connect deaf artists from all walks of life. Hearing musicians could learn a thing or two from people like percussionist Evelyn Glennie, That Deaf DJ Robbie Wilde, and deaf Jazz singer Mandy Harvey– people who never let deafness hold them back from pursuing their passions.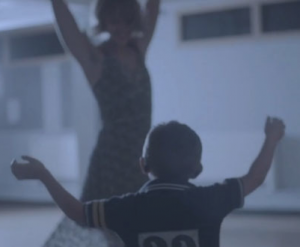 Music artists can work with deaf dancers, as Jamie xx did for his music video "Sleep Sound". This approach underscores the fact that music can be unifying, yet everyone enjoys it their own unique way. British singer Ed Sheeran asked CODA (Child of Deaf Adults) actor Matthew Morgan to sign the lyrics for his music video "You Need Me, I Don't Need You" in British Sign Language. For lyrical artists, making your music videos or live performances deaf friendly is a great way to expand your audience.
Sign language is a cornerstone of Deaf culture, and deaf individuals are very proud of their silent communication. It's likely Sia was well-intentioned when she had her interpreter dress as a mime, but any message of deaf empowerment becomes a bit muddied when presented with this deaf/mute stereotype. Her performance on SNL was not the first time Sia incorporated sign language into her music. In 2008, her video for "Soon We'll Be Found" featured Sia, as well as a group of performers, using ASL, shadow puppets, and interpretive dance. According to the artist, "I've always been obsessed with the beauty of sign language… The real beauty is the communication hidden within these perfect shapes."
ASL is visually captivating, so it's no wonder hearing artists are fascinated by this deeply expressive language. It is important, however, for these performers to remember that ASL is a legitimate language, complete with a distinct vocabulary and set of grammar rules. American Sign Language is not arbitrary hand waving– each gesture, facial expression, and classifier impacts the overall meaning. The best way to ensure a performance is culturally competent, respectful, and tactful is to consult with deaf parties directly about their language and expectations.
Musical interpreting is a nuanced process that requires an intimate knowledge of the language. Deaf people who use ASL rely on a full interpretation; this means if you are truly creating for deaf audiences, ASL is not optional based on the whim of the artistic director, and it can't be "close enough." Consulting deaf people on set, behind the scenes, and throughout the creative process helps amplify deaf voices in mainstream media. Collaborating with deaf performers and artists opens the door for education and cultural understanding.