Over the years, LC Interpreting Services has had the unique privilege of providing Sign Language interpreting and other communication services for organizations of every size, and d/Deaf individuals from all walks of life. From our experiences, we've come to understand the most common difficulties that businesses encounter when it comes to providing Americans with Disabilities Act (ADA) compliant accessibility and fostering an inclusive workplace. We've also witnessed the frustrations that Deaf and Hard of Hearing individuals face when it comes to basic communication access in everyday situations, overcoming cultural stigmas, securing gainful employment, and advancing in their careers.
So our sister agency was born! Introducing: Innovative Inclusion, LLC.
Innovative Inclusion was created out of our desire to help build more meaningful, productive relationships between professional organizations and their Deaf and Hard of Hearing employees, clients, customers, and the community as a whole.
WHO WE ARE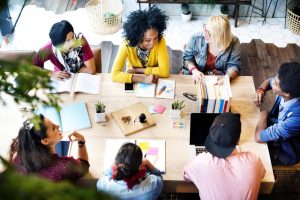 Innovative Inclusion ( See our introduction video on Vimeo here ) is a consulting agency that creates workshops, training programs, and resources for businesses that want to ensure they are meeting their legal obligations under the ADA, providing appropriate and affordable communication options, and maximizing the many benefits of working with the Deaf and Hard of Hearing population.
WHAT WE DO
We design actionable diversity and inclusion initiatives that have a lasting impact. Innovative Inclusion's programs are created in close collaboration with Deaf and Hard of Hearing advisors, and then implemented by qualified Deaf/ HoH trainers and consultants. The result is a groundbreaking set of culturally competent workshops and resources that can be beneficial on their own, or combined to create a comprehensive Deaf Cultural Competency Training Program to meet the specific needs of any business.
Our network of experts and reputable resources is continuously expanding, which allows us the unique ability to create new partnerships and innovative opportunities.
FOR YOUR BUSINESS
Innovative Inclusion offers the following flexible program options for businesses and organizations of all types and sizes:
Deaf and Hard of Hearing Cultural Competency Workshops
Employee Training Assets
ADA Compliance Consulting
Workplace Accessibility Consulting
American Sign Language Training
Captioning Services
& More! …Contact us to discuss custom packages.
GET INVOLVED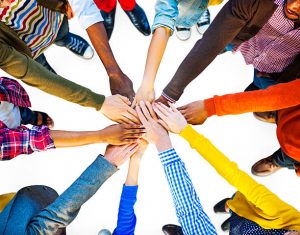 As a community-led organization, Innovative Inclusion places high value on creating new connections. We're always seeking motivated individuals to add to our growing network.
If you are a Deaf or Hard of Hearing individual or ally, connect with Innovative Inclusion to:
Learn about employment opportunities
Explore possibilities for consulting work
Develop content
Get involved with the Innovative Inclusion online community
Connect grassroots advocacy groups with a larger network
Be sure to subscribe to our newsletter and follow us on social media for the latest updates and information!
BLOG
Also, to keep up to date with ADA compliance and Deaf Advocacy, community, research and trends, check out our blog at www.adacomplianceconsultantfordeaf.com !