Reality TV Needs More Deaf Talent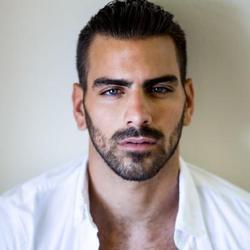 Cycle 22 of "America's Next Top Model" premiered on August 5 and one contestant, Nyle DiMarco, really captured viewers' attention. Not only is he charming and (as Tyra Banks herself said) "finneeeee," DiMarco is the very first deaf contestant to compete on ANTM, and he quickly became a fan favorite. Based on the overwhelmingly positive audience reaction, it's worth asking the question once again: Why don't we see more deaf representation in mainstream media?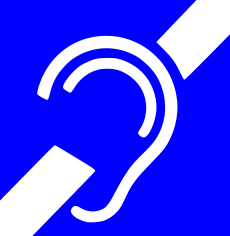 According to a 2005 Gallaudet University survey, approximately 13% of US citizens are deaf/HoH — which is roughly one out of every eight people. Even though our reality is full of individuals who are deaf/ HoH, only a handful of this population has been given an opportunity to join the cast of a reality TV show. They don't fit into the "reality" that producers are trying to create, and that is a shame for all of us.
Over the past few years, we have seen a small number of deaf/HoH personalities get the chance to shine on reality TV. Actress Marlee Matlin made it all the way to the final episode of "The Celebrity Apprentice," raising over a million dollars for charity. On hit CBS show "The Amazing Race," Deaf competitor Luke Adams traveled the world conquering many challenges and ultimately securing third place. Kurt "the Irish Chef" Ramborger was the first Deaf contestant on Food Network's "Chopped."
In 2013, Deaf designer Justin LeBlanc was given the opportunity to show his skills on "Project Runway," proving a fierce competitor to the very end. Christy Smith became the first Deaf contestant on "Survivor," and went on to star in her own PBS show called "Christy's Kids: Challenge Yourself." Nina Poersch, another deaf contestant, competed on "Survivor: Worlds Apart." Season 4 of "The Janice Dickienson Modeling Agency" featured Martin Ritchie, a model who happens to be deaf. And in 2011, mtvU (an MTV channel) premiered a short reality show called "Quiet Campus" which documented life at Gallaudet University, the only liberal arts college in the world designed specifically for deaf students.
When reality TV producers choose to incorporate a deaf individual into the cast, they take a small step back from hearing privilege, acknowledging deafness as an everyday reality. Audiences seem to crave this exposure, since nearly every time a program features a deaf individual, fans and critics praise the show for breaking away from the boring old TV tropes.
The success of shows with non-traditional characters, such as "Orange is the New Black," "Daredevil," and "Switched at Birth" underscores a major shift in pop culture paradigm. Audiences are finally holding the media accountable for showing America as a country of all colors, cultures, and abilities. Viewers are seeking new characters and perspectives, and they are finding these things online instead of on TV. Television audiences are losing interest in formulaic programming. If the networks want to keep up, they will need to start meeting the very real demand for diversity!