Official press page of Lydia Callis
---
Below is a list of articles and videos that have been written about my interpretations and/or advocacy efforts within the deaf community. Feel free to view these by following the links below.
---
Please subscribe to my Huffington post blog spot by following the link below. As I strive to spread knowledge and cultural awareness on a variety of topics relating to the deaf community.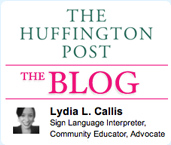 ---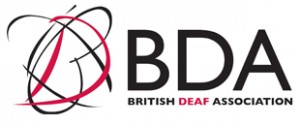 April 2015
International: Profile
A SIGN of her times:
British-Deaf-Association-Lydia-Callis-interview-April-2015
---

12/12/13
NYC's Favorite Sign Language Interpreter weighs in on Mandela memorial controversy
http://m.animalnewyork.com/2013/nycs-favorite-sign-language-interpreter-weighs-mandela-memorial-controversy/?utm_source=dlvr.it&utm_medium=twitter
---


8/25/13
Sign-Language Interpreter Uses Newfound Fame to Advocate for the Deaf
http://cityroom.blogs.nytimes.com/2013/08/25/callis-by-vivian-yee/?_r=0
---

MORE Magazine's 3rd Annual Fierce List
http://www.more.com/news/personalities/more-magazine%E2%80%99s-3rd-annual-fierce-list
---

6/23/13
Beautiful Language that is Silent
http://news.yahoo.com/blogs/newsmakers/sign-language-interpreter-lydia-callis-beautiful-language-silent-015905961.html
---

http://deafreview.com/deafreview-news/2012-in-review-the-deaf-highs-and-lows/
---
3/13/13
NTID Focus Magazine Interview
http://www.ntid.rit.edu/media/publications/focus
---
3/13/13
The Silent Grapevine
http://www.thomsenyoung.com/2013/03/exclusive-interview-with-lydia-callis.html
---
RID Interview
http://files.rid.org/articles/LydiaCallisInterview.pdf
---
1/30/13
http://www.lovedaddy.org/2013/01/deaf-life-lydia-callis-profile.html
---
2/11/13
I have to send a HUGE THANKS to everyone who voted for me to be the nationally recognized for being:
"The Inttranet™ Linguist of the year for 2012"
---
Pushing Science's Limits in Sign Language Lexicon
---
11/16/12
Interview with CNN
---

10/30/12
During Storm Updates, Eyes on an Interpreter
---

11/1/12

The Moods Of Lydia Callis: Bloomberg's Sign Language Interpreter Touches Every Emotion (VIDEO)
---

10/31/12
---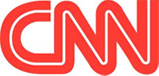 11/1/12
Fans want Bloomberg's Sandy signer back
---

10/29/12
Hurricane Sandy's Breakout Star: Mayor Bloomberg's Sign Language Interpreter
---
Superstorm Sandy, Meet Your New Star: Bloomberg Sign-Language Interpreter Lydia Callis
---

10/31/12
Mayor's Signer Lydia Callis Attracts Fans in Superstorm 
---

10/31/12
Mayor Bloomberg's Sign Language Interpreter Lydia Callis: 5 Things You Don't Know
---

11/13/12
Lydia Callis and the Biggest Industry You've Never Heard Of
---

11/1/12
Why Do Sign Language Interpreters Look So Animated?
---