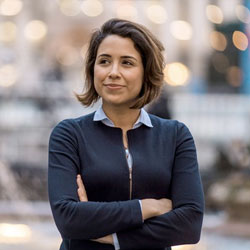 Lydia Callis
My name is Lydia Callis, and I am a RID nationally certified American Sign Language Interpreter. I am also an advocate and ally for the Deaf and Hard of Hearing community. Creating accessibility that helps bridge the gap between Deaf and hearing culture is my life work, and I am honored to share this with the world.
My Native Language
Sign Language was my first language because my mother and three younger siblings are all profoundly deaf. At a time when there were no laws enacted to accommodate the Deaf and Hard of Hearing, I saw the daily struggles my family members endured. I began interpreting to help my family communicate and to make sure I stayed fluent in the language of my roots. Now that my Deaf nieces are growing up, I know it is my duty to ensure equal access and inclusion for those who are Deaf and Hard of Hearing in society.
Building Bridges
I founded LC Interpreting Services with the goal of consistently providing high quality, culturally competent sign language interpreters. From decades of experience as an interpreter— first as a very young child, then later in the business world— I knew the diverse needs of the deaf population were not being met. I wanted to make it simple for individuals and businesses to connect with qualified interpreters, while at the same time offering a deeper understanding of deafness and Deaf culture.
As a Child of Deaf Adults (CODA) and interpreter, I endeavor to support the Deaf and interpreting communities in any way possible. I work with local and national groups to empower deaf individuals and help educate businesses and organizations about effective inclusion practices for those with hearing loss.
American Sign Language is my passion and connecting people is my purpose! I'm humbled to serve both the Deaf and hearing communities through ASL interpreting services, ASL training, ASL mentoring, and active Deaf/ HoH advocacy.
---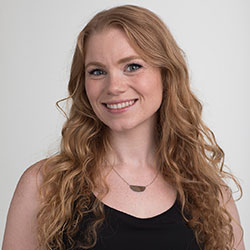 Kat Brady
Kat Brady is our Executive Administrator and she also fills a number of other roles throughout the day. She holds a BA in Journalism and Mass Communications, with a background in the software industry, and nearly a decade of experience in digital marketing. Kat is passionate about exploring, discussing, dissecting, and restructuring existing social systems. She believes in the powers of technology and community to amplify personal experiences and expose injustices. Kat has been an integral part of LCIS since it's very start.
---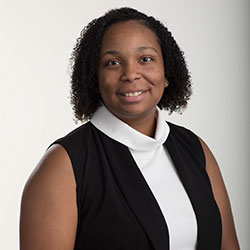 Vicky Foster
Vicky Foster is our Accounts Payable and Accounts Receivable coordinator, and she's a proud RIT/NTID Graduate. She joined the LCIS team in 2017, using her highly valuable accounting skills to balance the business end of this company. Born deaf and raised in Okinawa, Japan in a military family, Vicky did not learn ASL until she was 11 years old. Her family relocated to Rochester, NY, the US city with the highest per-capita deaf population, to ensure Vicky had access to quality educational opportunities. Her true passion lies in event planning, a skill she began to hone during her undergraduate years as the Social Director of the Ebony Club on campus. An entrepreneur at heart, Vicky and her partner are founding their own event planning business based in Rochester, NY.
---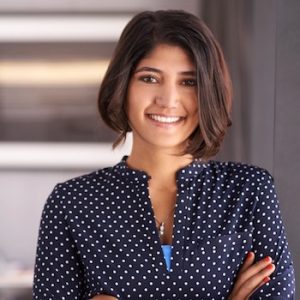 Selma Deloris
Selma Deloris is our Accounts Manager, she interacts with both customers and interpreters to form strong longterm relationships. Selma has an Associates Degree in Accounting and experience in Human Resources. She hopes to see her children inherit a world where health and happiness are human rights, not privileges.